About the Author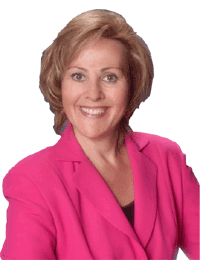 Elaine Allison is a management consultant on leadership and customer service, is a professional speaker, CSP (Certified Speaking Professional), a wife and mother. She has enthralled audiences from coast to coast in both Canada and the United States with her lively presentations and affable style. She is a particular favorite at women's conferences and was rated as the #1 speaker at many events.
Early in her career, Elaine began honing her insights into the differences between how men and women lead and manage. She was one of Canada's first female prison guards in an all "male" maximum security correctional facility at the age of nineteen. Dealing almost entirely with men, at a time when men made it clear that they did not want women in their domain. Elaine had a "crash course" in understanding how we interact with each other and manage people, as her life virtually depended on it! She began to truly observe how women dealt with conflict, leadership and power, themes she built on in each new position in her career.
Elaine has taught children with behavioral problems in a special education program; handled difficult passengers and managed union issues at 35,000 ft. while in the airline industry; and successfully handled the day-to-day challenges of various large corporations as a manager and then as a senior executive. Elaine has learned how damaging some behaviors and choices can be, and with this book, The Velvet Hammer!", she has provided the answers. Elaine's hands on experience, real life stories and illustrations of what women encounter daily, helps readers consider all their options and apply immediate solutions. Elaine has successfully handled many of the same challenges all women face balancing personal and professional lives.
Elaine's formal education in correctional services, curriculum design and adult education enabled her to succeed in a variety of government jobs, educational settings, and executive positions in the corporate world. Readers will be relieved, exhilarated and often intellectually stretched - perhaps changed forever as they laugh, challenge themselves and explore. Interactive activities in the book will move them to new levels of skill, capability and contribution. The book is lively, entertaining, and in many cases, life-altering as women leaders learn to reach new heights with eloquence and grace. Enjoy the free downloads full of assessments, checklists and to make your own notes.